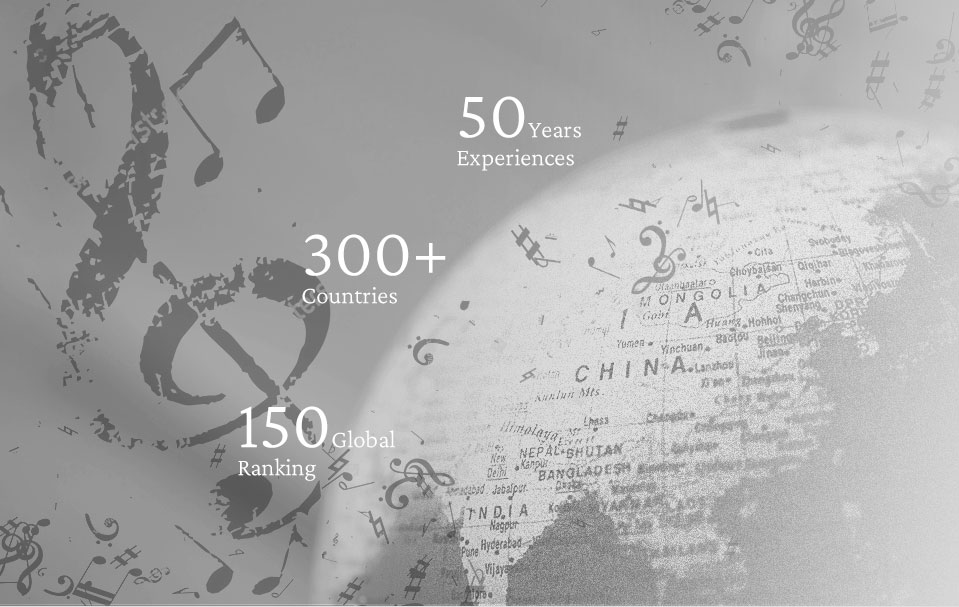 Weproduce percussion, stringed instruments, brass/wooden instruments and related accessories/parts.
With our continuous improvements, developments and efforts our current customers have been worldwide for more than 300 in 100 countries .We are proud to be the top 150 in this field of the international musical instruments.
We will continue keeping our company policy by supplying the quality products at competitive prices with our efficient service to the customers` satisfaction.
Subscribe to Our Newsletter from MAXTONE
Cookies:
MAXTONE uses cookies to improve your experience on our site. Cookies help us understand how our site is being used. To get more information about these cookies and the processing of your personal data, check our Privacy & Cookie Policies.By continuing we assume your consent to these cookies.